By Sweta Srivastava
This article is a part of our series of key game mechanics in gamification. In our previous articles, we gave a brief introduction of crucial game mechanics and also explained simple reality and complex reality. In our second article of the same series, we explained  Goals and Rules in gamification which is one of the fundamental mechanics in gamification.
In case you missed them you can check them out here and here.
Moving further, in this article we want to explain another key game element, 'levels'.
Levels provide a goal and storyline to any game. They define the extent of difficulty a player will be facing while achieving the target at a particular stage and increasing its degree of difficulty each time a player progresses and moves up to a new phase. Meeting the goals and completing the missions after all the challenges, acts as a motivation factor for players. They also learn new skills along the way and unlock more as they achieve a level.
Karl Kapp in his book called 'The Gamification of Learning and Instruction', has mentioned games having levels that are a mission-based structure where players move up as they progress to achieve the final goal or are based on the degree of difficulty where the levels get more and more challenging as the player progress. There is also a third concept of levels which involve experiences and skills which the players learn and unlock along the way, as they move further to new levels in a game.
Let me explain this element of gamification in detail for better understanding.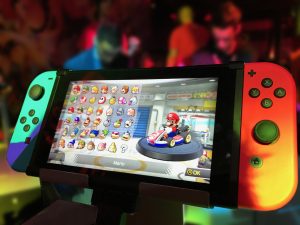 Mission-Based Game Levels
In mission-based levels, games are designed with one large mission which has many small levels to achieve the final goal. In each level, a player has to face challenges and attain small goals, and when they accomplish these goals and finish the mission, they move on to another level.
While developing a game design following mission-based levels, one has to be careful with the storyline. Levels should be able to help the story progress as well with each new level or else it will make the player lose interest after a while. Let me take the example of the popular game Super Mario which had a storyline which prompted players to achieve small levels to reach the final goal of rescuing the princess, when the players move further, to different levels the story narrative progress as well, by accomplishing small goals.
These levels start getting difficult as the players step up. By the time they reach the final level they are required to combine the skills they have learned from previous levels, to win the game.
This kind of level is added to a gamified solution for setting small daily tasks such as answering quizzes, taking daily challenges and even for keying in daily attendance. They simplify the basic process of setting day to day tasks or defining the scope of work required to be done every day to complete the whole project on time.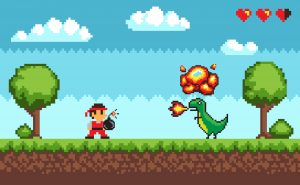 Difficulty Rate of Game Levels
Difficulty rate of game levels states the simple logic that if the game is too difficult or too easy, it is not fun and will not be able to hold the interest of players for long. Why would a person play a game if it is no fun after all? However, if the skill set of the audience is not known, levels help.
The beginners or novice players can start from simple challenges with some assistance, and as they progress and learn new skills required to play the game, difficulty rate of levels also increase.
For example in the game 'Cook, Serve, Delicious!' when the player reaches the extreme mode player has to make every order perfect. In extreme mode, customers keep coming endlessly and have no patience to wait. Therefore you have to make their food quickly and correctly. You will also have to clean dishes and bathroom faster. In normal mode it usually allows the player to make a few mistakes and a player is allowed to serve up to three wrong orders before losing. The "battle kitchen" mode of the game requires the players to serve theme-based food with no room for mistake. Everything has to be perfect, or the player loses the challenge.
This design concept can be helpful in teaching new skills or educating the players. Through this element, players can attain more knowledge and information as they reach higher levels starting from the basic. Each level unlocks new information every time a player completes a task. This feature of levels can add the motivation factor to any gamified solution. It keeps the player interested and drives them to play more and unlock more levels.
Unlocking Experience Points in Game Levels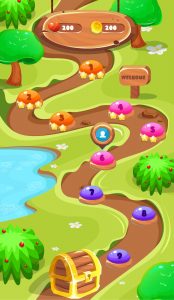 When players progress through a game, they attain new skills and experience, and as they complete challenges by overcoming all the difficulties, they unlock special rewards in the form of experience points which help players to achieve special abilities or items within the game.
Let me explain this one further with an example of the Tomb Raider game where there are dozens of skills which are divided into three categories and can be unlocked each time player gains a new experience level, for which they get a required number of experience points. These experience points are earned by completing different objectives and performing certain activities like completing received tasks, eliminating enemies, exploring optional tombs and finding secrets. These experience points help the player to acquire and use specific skills in the game like killing enemies with headshots etc.
Players value these rewards because it helps them to complete a level faster especially when the levels start getting more and more difficult. Achieving success and finishing such a higher and difficult level provide players with a sense of accomplishment or mastery and thus providing them with the satisfaction of playing the game and motivating them to keep playing further. This element of motivation can help companies to achieve the desired objectives in their organisation.
Thus, levels are an essential element for any gamified solution as they add the fun part to the whole gamification experience which helps in engaging the employees and both, employees as well as employers, can track the achievements. Levels can also be used to educate, inform and train employees without making it a dull and mundane experience.